The Importance Of IP Speakers And Its Benefits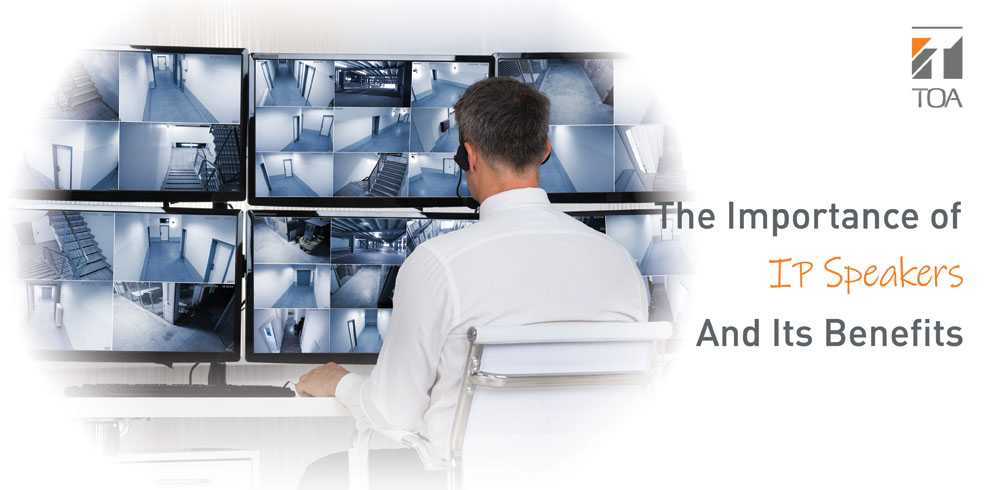 The Importance Of IP Speakers and Its Benefits
Parking lots in a busy city like Singapore are often a hotbed for offensive activities and violence to take place at any given time. This occurs when parking structures or driving lanes have failed to adequately install tight security patrols and surveillance.

However, negligence cannot be an option if you are responsible for a departmental store, commerical building, residential compound, or any other property that provides exclusive parking areas for the public. On the contrary, security vulnerabilities in your parking lot can put people and your business at far greater risks. Therefore, to respond to emergencies, a properly installed sound, and security system should do the trick. In additional to motion sensors that can capture specific activity on video-based survelliance, an integrated network audio system such as the IP speakers improve security on your premises with direct callouts and announcements, live or recorded from a control room.



How does it work?
The IP speaker automatically or manually amplifies the sound performance of a human voice, music, or other sounds generated by advanced communications protocols, such as VoIP (Voice over IP) or Session Initiation Protocol (SIP) phone systems, IP camera systems, or image-sensing or motion-detection video systems. It has been designed in such a way that it can reach long distances with a maximum sound pressure level of 124 dB and consists of a built-in 15W amplifier for exceptional sound quality amid intense sound pressure levels. Having the ability to broadcast uninterrupted, clear voice messages helps when security professionals are expected to quickly diffuse tense situations or dangers frequently encountered in parking lots, having identified suspicious behaviour from strangers lurking in the vicinity. As such, people who park their vehicles rely on the security control system to take care of their assets in their absence. Often, many of them are charged for these services. They, therefore, deserve the same level of protection and safety that they receive inside a building.



What can you benefit from the IP-A1SC15 Horn Speaker?
As we know, early audio installations used analog-based systems which were a lot more challenging than modern network audio mechanisms. Not only was it siloed from other applications, but analog systems also required more capital to operate and maintain daily.



Highly integral network monitoring
Another reason that IP speaker systems are more convenient than their analog counterparts is that the design incorporates a shared infrastructure in which the devices are tightly networked. When a suspicious activity is observed, the monitoring components can proactively alert any device or link failures, so every IP device is addressed one at a time. Network audio systems are also easily integrated with existing analog audio systems, allowinh deployments to be transferred in stages. Moreover, unlike an analog signal, the pages and messages in IP systems are evenly distributed simply because the message does not lose over distance.



Resists any weather and temperature
For any environmental noise level and any degree of emergency, TOA Electronics has maintained a streamless voice messaging at all extreme temperatures between -30 °C and +55 °C, all while covering a rating of IP66 (Dust/Water) protected housing against ingress from foreign bodies.c
Amplify your sound system today for a safer world
Every business should prioritize making security regulations a must-have in its parking lot so that they can be handled by law enforcement immediately. Be sure to contact us at TOA Electronics today for more information on the possible IP-enabled audio system products we can offer you.